A Special Message From Jacky Rosen, U.S. Senator for Nevada:

Dear Fellow Nevadan,
As a member of the Senate Committee on Health, Education, Labor and Pensions (HELP), I'm fighting to defend the health of all Nevadans because no issue is more important to families than protecting their access to health care. Health coverage is essential, now more than ever. This is why I wanted to take a moment to encourage you and your loved ones to visit the Nevada Health Link website and enroll in health insurance coverage during the current Exceptional Circumstance Special Enrollment Period (SEP), which ends on Friday, May 15.
Those interested can do so by visiting the Nevada Health Link website or by contacting the Customer Assistance Call Center at 1-800-547-2927 between 9:00 a.m.-5:00 p.m. Monday-Friday and 10:00 a.m.-2:00 p.m. Saturdays and Sundays.
Nevadans who recently lost their job or had a change in income may be eligible to receive subsidy assistance to help pay for their health plans. Visit the Nevada Health Link insurance rates page for more information.
Did you also know that with a Qualifying Life Event (QLE) you may still qualify for a Special Enrollment Period (SEP) throughout the year?
Some examples of a QLE are:
Loss of employer-based coverage;
Birth or adoption of a child;
Gaining U.S. citizenship;
Denial from Medicaid;
Turning 26 years old;
Marriage or divorce;
Change in residence;
You usually have 60 days to enroll in a health or dental plan following a QLE. To find out if you are eligible for a SEP, please visit the Nevada Health Link website: www.nevadahealthlink.com/sep/.

I WANT TO HEAR FROM YOU
As always, I want to hear from you. Contact my office, find me on Twitter, Facebook, Instagram, email me, or sign up for my e-newsletter to receive regular updates on my legislative work.
It's an absolute honor to represent you in Congress.
Sincerely,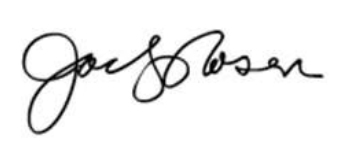 Jacky Rosen
U.S. Senator for Nevada

#WeLOVELasVegas #NewCab #YCSTrans
★ WeLOVELasVegas and You Can Share Your LOVE too!
★ COMMUNITY OUTREACH to our keep up to date on everything that Yellow Checker Star and NEWCab are doing and projects we are involved in go to: https://www.ycstrans.com/community-outreach/
★ DISCOVER Yellow Checker Star (YCS) Transportation – Taxi Cab Services in Las Vegas, Nevada https://www.YCStrans.com
★ BOOK YOUR RIDE
Enjoy A Safe, Affordable Eco-Friendly Taxi Cab Ride Today! Book Your Ride Online https://www.ycstrans.com/book-your-ride/
★ DRIVER'S WE'RE HIRING!
– No Experience? No Problem! Apply Online Today https://www.ycstrans.com/employment/
★ Lost Your Items? We Can Help!
– Submit Your Request for Help Online https://www.ycstrans.com/lost-and-found/
★ We Care!
– YCS Is Nevada's Eco Friendly Taxi Service since 1984 https://www.ycstrans.com/