Yellow Checker Star Will Be Attending The Eighth Annual Earth Day Celebration
YCStrans.com | Las Vegas, NV | April 2017
Yellow Checker Star (YCS) will be participating in the 'Drive Clean Energy Las Vegas' with our hybrid propane / electric taxicab vehicles.
"At YCS Transportation 40% of our taxi cab fleet are hybrid propane/electric vehicles. Our staff manages more than 900 vehicles and 95% of the fleet are converted to propane fuel at YCS."

Yellow Checker Star (YCS) Field Manager, Joel Willden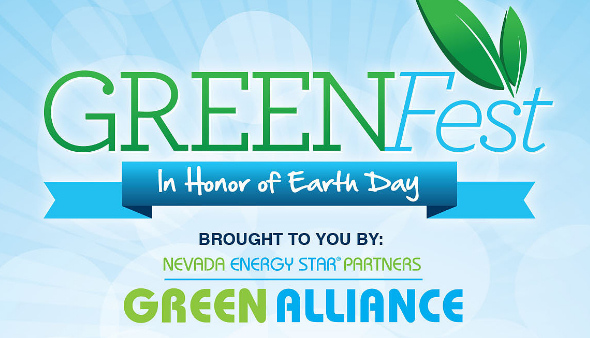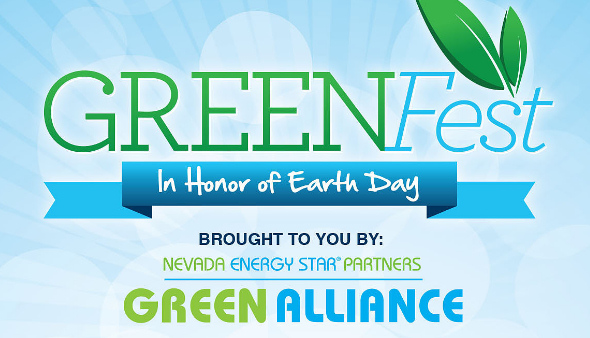 FREE PUBLIC EVENT
April 22, 2017
9am – 5pm
Download YCS' Flyer!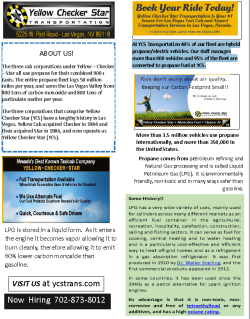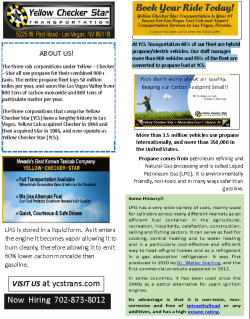 Click the image to download our PDF Flyer also available at the GREENFest event!
About YCS Green Efforts…
The three cab corporations under Yellow – Checker – Star all use propane for their combined 900+ taxis. The entire propane fleet logs 50 million miles per year, and saves the Las Vegas Valley from 800 tons of carbon monoxide and 800 tons of particulate matter per year.
Want To Learn More?
WEBSITE: GREENFest Las Vegas
Visit: http://www.greenfestlv.com/ (Opens in New Window)

SOCIAL MEDIA: GREENFest on Facebook
Visit: https://www.facebook.com/GreenFestLasVegas/ (Opens in New Window)
Stay Informed & Get Involved
Follow Yellow Checker Star Transportation on Facebook
Did you know we are on Facebook? To help keep you updated, be sure to LIKE & FOLLOW US on Facebook!