YCStrans.com | Las Vegas, NV | March 2018
We are pleased to announce our partnership with St. Jude's Ranch for Children in Boulder City as our March WeLOVELasVegas Community Outreach Partner!
They are intentionally loving on children who may be homeless, abandoned or in the foster care system.
These kids are our future and I am proud to team up with a organization giving them so much hope.
YCS will be donating (2) Toyota Scion XB's at the end of March.
Thank you so much for your generosity and helping us Love on Las Vegas!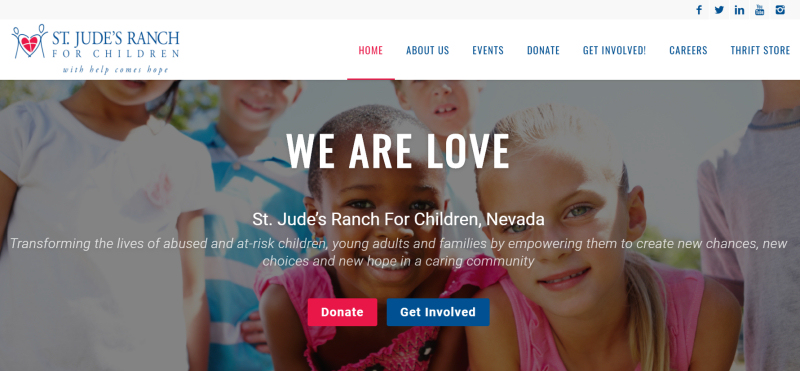 If you would like to donate, check out their website at
https://stjudesranch.org
We will have a different community partner each month.
#YCSTrans #WeLOVELasVegas @StJudesRanch #StJudesRanch
Stay Informed & Get Involved
Follow Yellow Checker Star Transportation on Facebook
Did you know we are on Facebook? To help keep you updated, be sure to LIKE & FOLLOW US on Facebook!