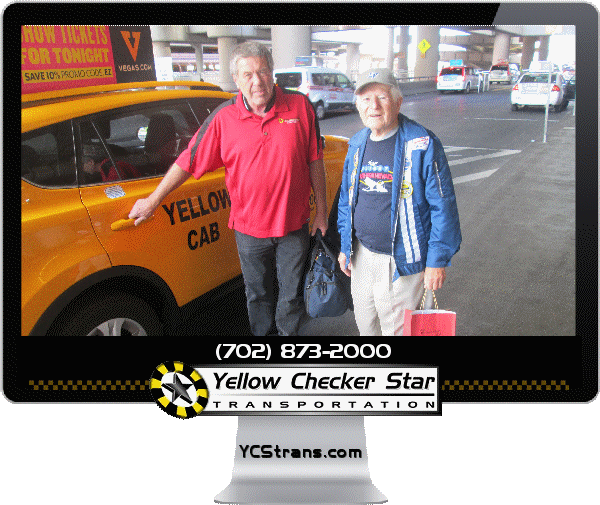 YCS partnered up with Honor Flight Southern Nevada over the weekend by giving several WWII veterans rides to and from McCarran Airport.
YCStrans.com | Las Vegas, NV | Updated May 2016
Honor Flight Southern Nevada is a non-profit organization with the mission of escorting WWII Veterans to the memorials in Washington D.C. dedicated to the sacrifices they made for our freedom.
"We escort our Heroes to Washington, DC to see how a grateful nation pays tribute to our Greatest Generation!"
Yellow Checker Star Providing Rides To WWII Veterans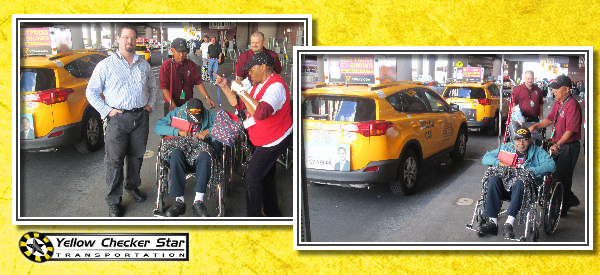 …we are continuing to provide rides to WWII Veterans in 2016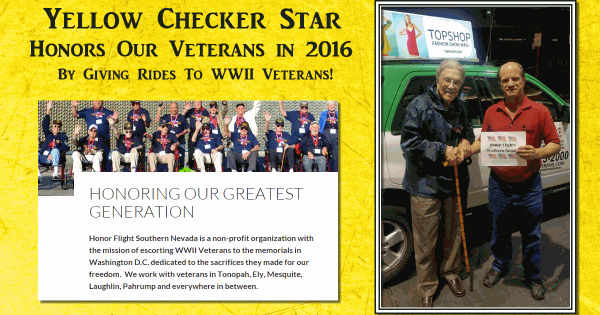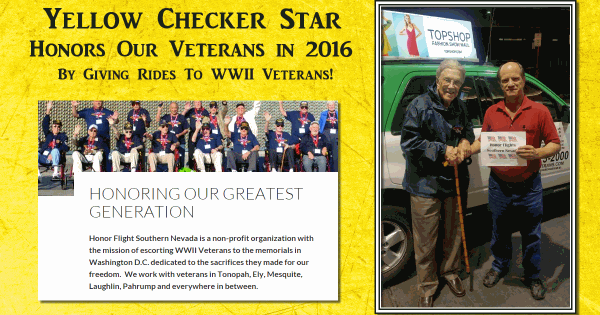 Want To Learn More?
NEWS: Channel 13 News Article: Veterans return home from Honor Flight to Washington memorials
Visit: http://www.ktnv.com/positivelylv/honor-flight-taking-veterans-to-washington-memorials (Opens in New Window)
LEARN MORE: Honor Flight Southern Nevada
Visit : http://honorflightsouthernnevada.org/ (Opens in New Window)
Stay Informed & Get Involved
Follow Yellow Checker Star Transportation on Facebook
Did you know we are on Facebook? To help keep you updated, be sure to LIKE & FOLLOW US on Facebook!