Yellow Checker Star (YCS) has partnered with Kabit to bring push button taxi cab services to local businesses in need of taxi services.
YCStrans.com | Las Vegas, NV | June 2017
"You don't have to call in. You don't have to talk to someone. It works instantaneously and the dispatch system communicates to the driver"
Jonathan Schwartz of Yellow–Checker-Star Cab Corporation.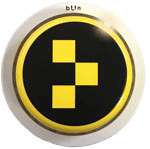 By using this system, there is no need to make a phone call to dispatch.
The Kabit push-button system is currently placed in over 200 businesses and growing.
There are currently two Kabit button models, one powered by rechargeable lithium batteries and the other by four AA alkaline batteries. The devices are installed at businesses free of charge.
"It's been a huge investment in order to get this done," Schwartz said. "We bought every one of our cabs a new meter, and we had to merge our dispatch operations together. We got a new office space, took our very best dispatchers, put them in there together and bought a new dispatch system."
"We're competing every single day with Uber, and this is just another way we can compete and get people a cab as fast as possible" …
"We have an open invitation to any other cab companies which want to join."


Want To Learn More?
WEBSITE: Kabit Las Vegas
Visit: https://www.kabit.vegas/ (Opens in New Window)
Stay Informed & Get Involved
Follow Yellow Checker Star Transportation on Facebook
Did you know we are on Facebook? To help keep you updated, be sure to LIKE & FOLLOW US on Facebook!