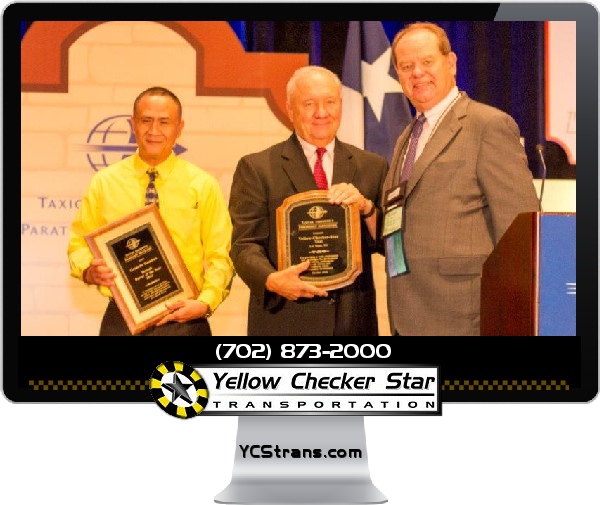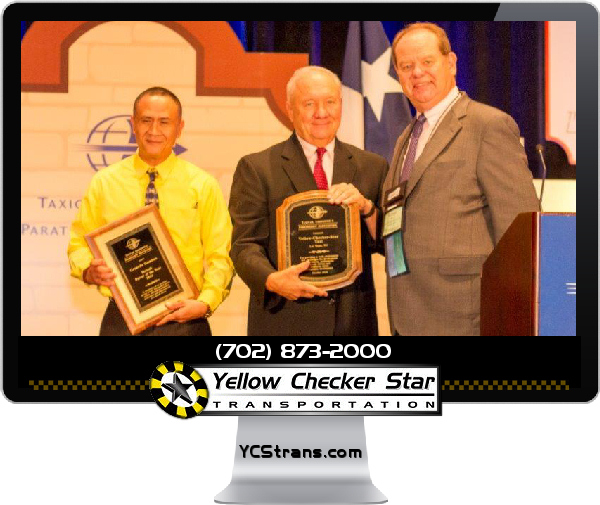 For the first time ever, a taxi driver from Nevada was named the prestigious 2014 Taxicab Driver of the Year by the Taxicab Limousine & Paratransit Association.
YCStrans.com | Las Vegas, NV
Yellow Checker Star's Gerardo Gamboa, the man who returned $300,000 back to its owner, received the award at the 96th Annual Convention & Trade Show in San Antonio Texas. On top of being the first taxicab driver from Nevada to win this award, he is also the first Filipino American to win such an honor!
In addition to Mr. Gamboa's honor, Yellow Checker Star also received an award, commending the company. On behalf of Yellow Checker Star, Bill Shranko, Chief Operating Officer was personally on hand to accept this award. The inscription on the award reads:
"For providing a work environment that encourages the development of courteous, professional taxicab drivers, and reinforces driver community involvement."
 We appreciate all of our staff and drivers for helping each other to receive such recognition!

Stay Informed & Get Involved
Follow Yellow Checker Star Transportation on Facebook
Did you know we are on Facebook? To help keep you updated, be sure to LIKE & FOLLOW US on Facebook!